About
Scott County EMS operates an Indiana Department of Homeland Security certified Advanced Life Support Training Institute.  The training institute offers CPR courses and EMS education courses.  The Scott County EMS Training Institute is operated under the supervision of a full-time Training Officer, Maj. Caelynn Stickels, and is overseen by the EMS Chief Nick Oleck.
Course Offerings
The Scott County EMS Training Institute offers the following courses:
Emergency Medical Responder (EMR)
Emergency Medical Technician (EMT)
Advanced Emergency Medical Technician (AEMT)
Paramedic Program (NRP)
Indiana EMS Primary Instructor (PI) Course
Narcan Training

First Responders
Lay-Person

Emergency Vehicle Operators Course (EVOC)
American Heart Association Basic Life Support for Healthcare Providers (BLS)
American Heart Association Heartsaver CPR / AED / First-aid
American Heart Association Advanced Cardiovascular Life Support (ACLS)
American Heart Association Pediatric Advanced Life Support (PALS)
NAEMT Prehospital Trauma Life Support (PHTLS)
Stop the Bleed
TCCC (Tactical Combat Casualty Care)
Caelynn Stickels
Caelynn is the Training Officer for the SCEMS Training Institute and is licensed/certified in the following:
AHA CPR/First Aid
EMR
EMT
AEMT
Paramedic
Narcan Training
Stop the Bleed
TCCC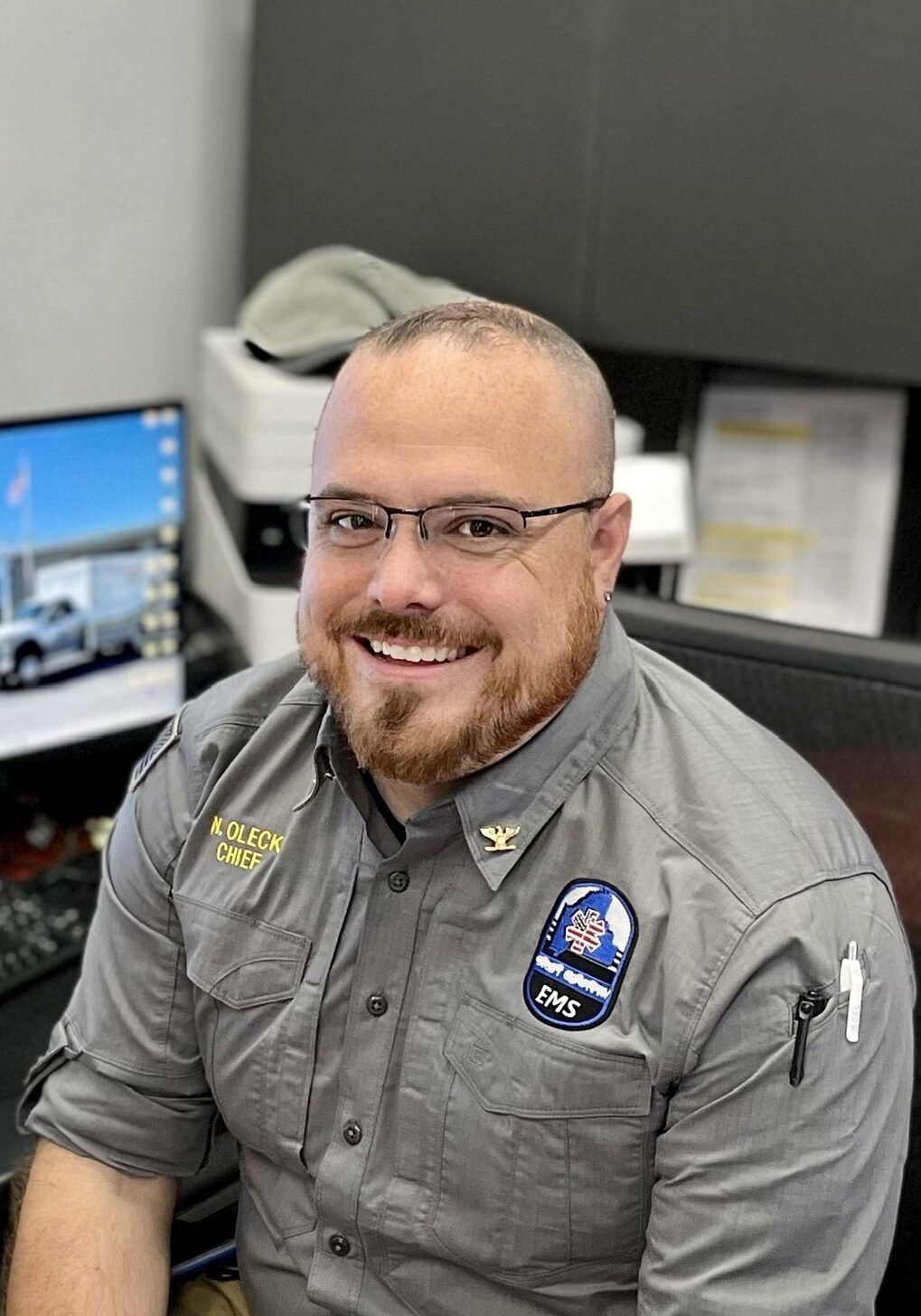 Nick Oleck
Nick serves as the Primary Instructor for the Paramedic Program, as well as teaching:
Paramedic
EMR
AEMT
Stop The Bleed
EVOC
Narcan Training
Difficult Airway/Intubation
Devonnia Tscheulin
Devonnia teaches all OB/Pediatric topics in our Training Institute, as well as:
CPR
Stop The Bleed
Narcan Training
AEMT Skill Lab
Paramedic Skill Lab
Paige Bush
Paramedic Program Director

Paige serves as the Program Director for the SCEMS Paramedic Program, as well as teaching:
Paramedic
EMR
Stop The Bleed
NAEMT - Mental Health Care
Interested in a course...
If you are interested in a course from Scott County EMS, please call at 812-754-0500, or click the button to see our upcoming courses.